[cherry_row type="full-width" bg_type="image" preset="gray" bg_color="#cccccc" bg_position="center" bg_repeat="no-repeat" bg_attachment="scroll" bg_size="auto" parallax_speed="1.5″ parallax_invert="no" min_height="300″ speed="1.5″ invert="no"]
[cherry_col size_md="12″ size_xs="none" size_sm="none" size_lg="none" offset_xs="none" offset_sm="none" offset_md="none" offset_lg="none" pull_xs="none" pull_sm="none" pull_md="none" pull_lg="none" push_xs="none" push_sm="none" push_md="none" push_lg="none" collapse="no" bg_type="none" bg_position="center" bg_repeat="no-repeat" bg_attachment="scroll" bg_size="auto"]
[mp_code]
Reviews & Endorsements
[/mp_code]
[/cherry_col]
[/cherry_row]
[cherry_row bg_type="image" preset="gray" bg_color="#FFFFFF" image_src="http://www.multiholsters.com/wp-content/uploads/2014/10/EmptyBackground-1.png"]
[cherry_col size_md="3″ class=" motopress-empty mp-hidden-phone"]
[/cherry_col]
[cherry_col size_md="6″]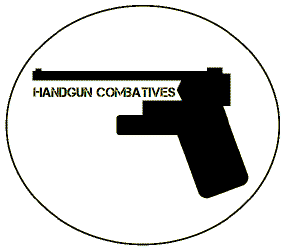 "I have used a LARGE number of holsters over the last 35 years and Multi-Holsters are some of the best! I am currently using the CAP Holster from Templar Custom Arms, a holster I designed and is made by Tony at Multi-Holsters. The rig is flat riding, concealable, non-swiveling and is fast as lightening! If you want some of the best KYDEX® carry gear available, check out Multi-Holsters…you won't be sorry you did!"
Dave Spaulding –
Handgun Combatives, LLC
---

Character, Sincerity, Effort, Etiquette, Self-Control = the 5 Maxims of Hojutsu
"Check your 30/360 often"
"A veteran and woman owned company"
5715 Boxwood Drive E
South Bend, IN 46614
907.952.4788
akhoodlum@gmail.com
www.defensivesolutionsllc.com
---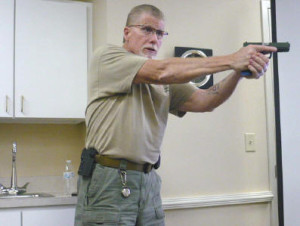 Defensive Solutions, LLC Instructor performing drills at
Church Security Tram training using a MultiHolster Holster.
---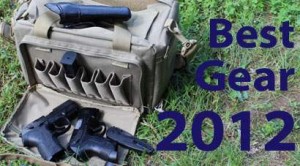 GEAR REVIEW: A Look Back at 208-10
Source: guns.com
As I review writer, I see a lot of guns and a ton of gear. Here are some of the highlights from 208-10. Knives, bags, optics, cases–the best of the best.
---
Gear Review: MOLLE Multi Holsters
Multi Holsters. I can't say enough about the versatility of Tony Catner, the brains behind the KYDEX® creations at Multi Holsters. When Colt re-released the Mustang a couple of years back, I bought a stock leather IWB from one of the major makers, and the new Mustang just didn't fit right. I went on a search for a holster. A good holster. Catner was one of the first selling KYDEX® holsters for the new version, and the holster he sent was perfect.
---
[/cherry_col]
[cherry_col size_md="3″ class=" motopress-empty mp-hidden-phone"]
[/cherry_col]
[/cherry_row]
[cherry_row type="full-width" bg_type="image" preset="gray" bg_color="#343434″ bg_position="center" bg_repeat="no-repeat" bg_attachment="scroll" bg_size="auto" parallax_speed="1.5″ parallax_invert="no" min_height="300″ speed="1.5″ invert="no"]
[cherry_col size_md="12″ size_xs="none" size_sm="none" size_lg="none" offset_xs="none" offset_sm="none" offset_md="none" offset_lg="none" pull_xs="none" pull_sm="none" pull_md="none" pull_lg="none" push_xs="none" push_sm="none" push_md="none" push_lg="none" collapse="no" bg_type="none" bg_position="center" bg_repeat="no-repeat" bg_attachment="scroll" bg_size="auto"]
[mp_code]
[/mp_code]
[/cherry_col]
[/cherry_row]